Trade in – we can buy your car
Submit vehicle data and wait for our offer!
We are the right contact if you are looking to trade in your car.
We would gladly make you an offer for your current car, even if you do not want to buy anything new from us. Just fill in our trade-in contact form, giving us as much information as possible. We'll get back to you with an offer as soon as we can.
Do you want to sell your car? We would be pleased to make you a fair offer. Put together all the important details in our trade-in contact form. Or even better make an online appointment and come by.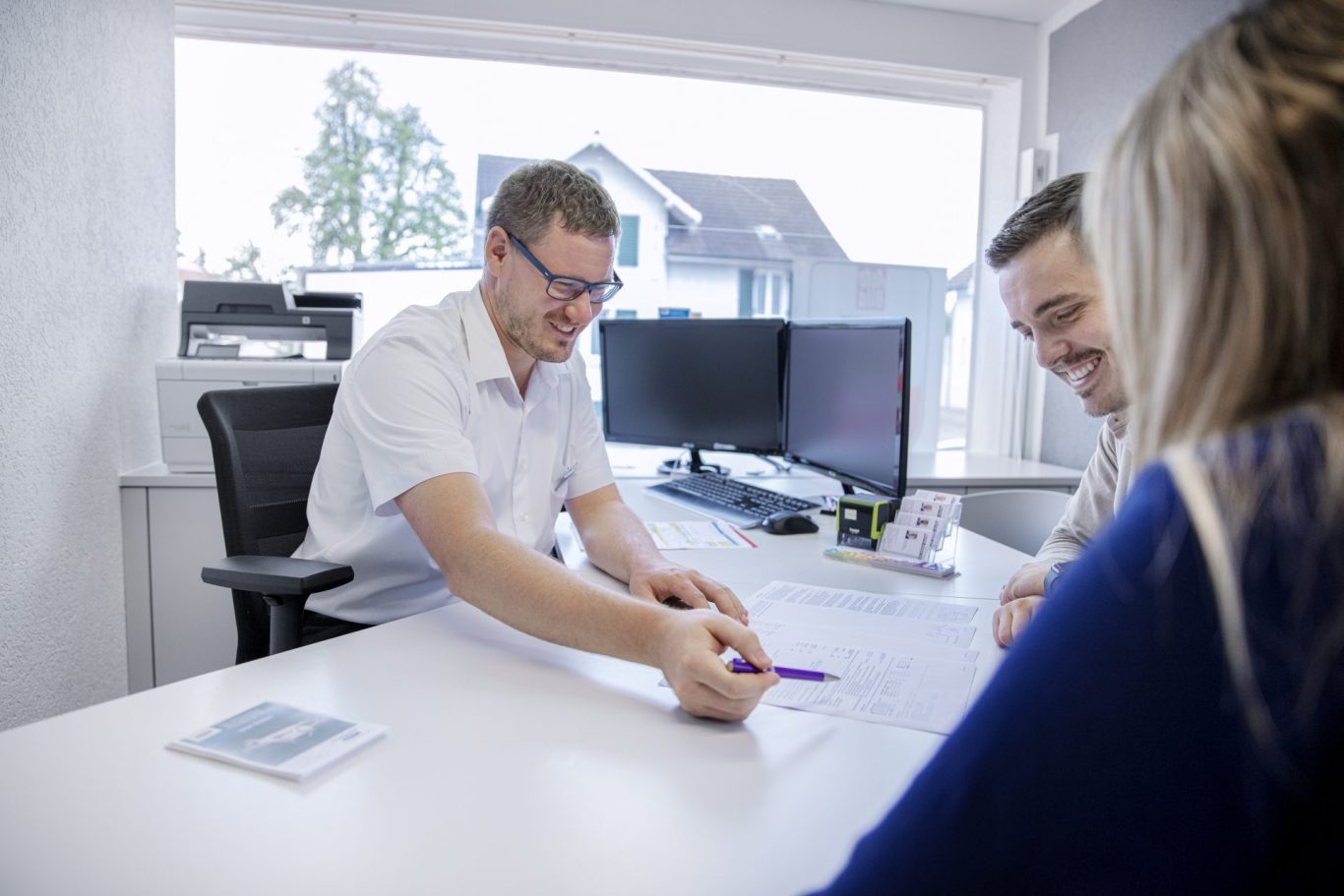 If we see eye-to-eye, you can leave the car with us and walk away with your money.
No need for tedious sales talks, costly small ads, discussions about guarantees, chasing money – you stand to save this and more by selling your car through us. And we'll even do all the paperwork. In other words, sorting out the number plates, deregistering the car, reporting this to the insurance company, and so on. That's what we call uncomplicated.
Calculating the price
Price calculations for trade-ins are based on current market and Eurotax values. Depending on factors like type of model, equipment, colour combination, mileage and condition, our offers may vary for identical models. To be able to give you a firm price for your trade-in, it is important to inspect and check your vehicle on site – accordingly, as an alternative to filling in the form below, you can also make a personal appointment on site on our contact link.
Best offers and special vehicles
For us, the best vehicles, regardless of the make, to be traded in are cars that are not older than 10 years and with less than 100,000 km on the clock. But if your car is older and has done more than 100,000 km, you can still ask us for an offer. In these cases we just cannot guarantee that we will accept your trade-in.
Otherwise though, we will guarantee you an offer for the trade-in. We may also be interested in your unique or exotic vehicle and in this case we would ask you to send us additional pictures and any additional information.