professional maintenance and repairs
Workshop
Workshop
Professional maintenance and repair work for all car brands.
We are equipped with a very modern, large workshop and can perform all maintenance and repair work for any car brand. Our qualified workshop and customer service staff have a wide range of brand experience: We guarantee a flawless and professional service by supporting state-of-the-art diagnostic equipment and technical systems.
book a service appointment online
WORKSHOP TEAM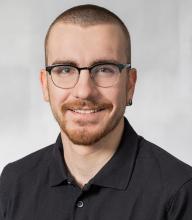 Fabio Geissbühler Automechaniker EFZ

---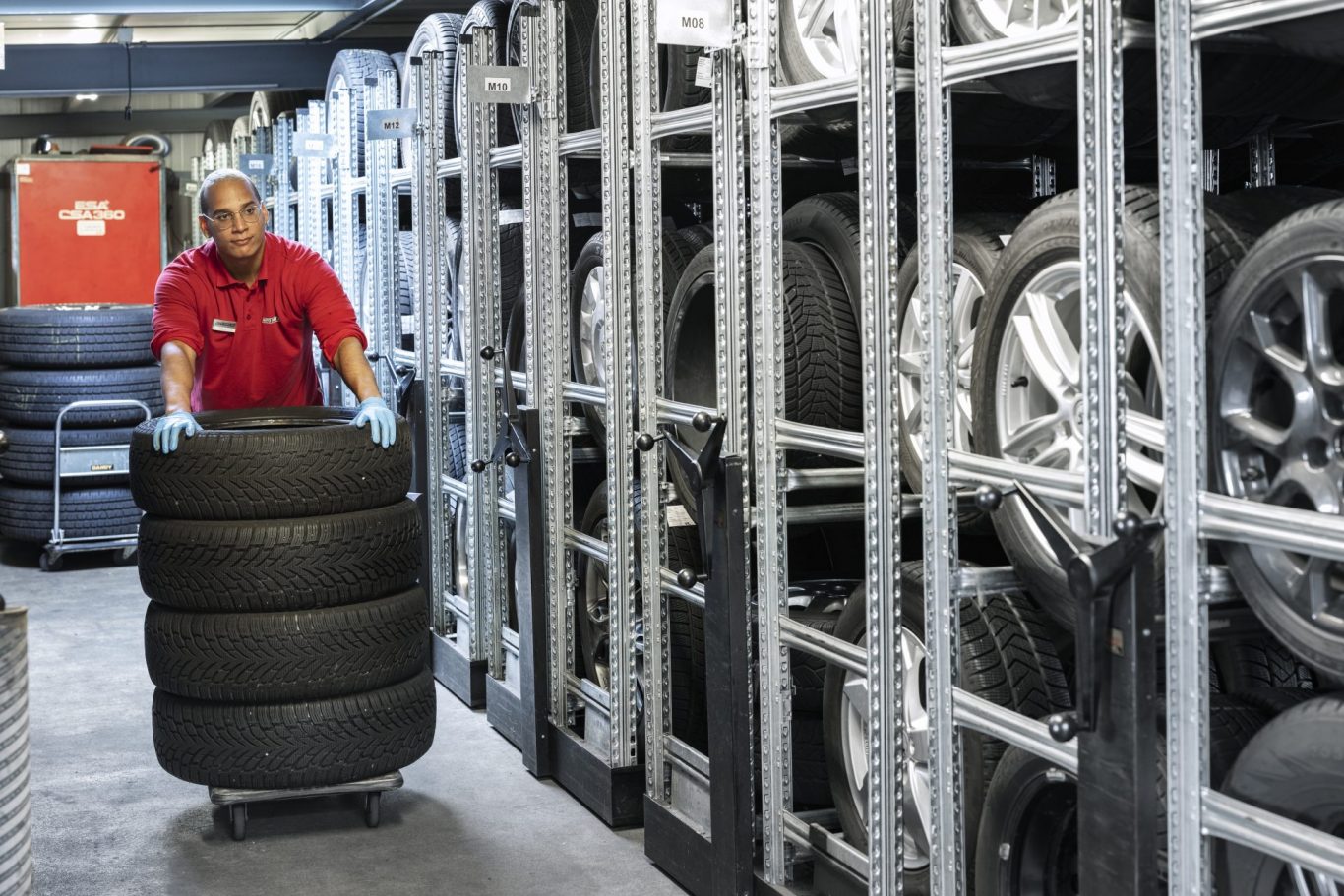 Tire house
We have expanded our tire house for you. Because it is important to us that you do not have to tow, clean and store your tires or wheels yourself. Leave this to our professionals and have the tyres stored with us in the right quality. Of course, your tyres are insured with us. Thanks to modern warehouse logistics and IT, your tyres are given a location, cleaned and stored. Enjoy this comfort and have a coffee during the tyre change and leave the work to us.
---
Car body and painting work
In the event of a damage, we will take care of all matters for you, from the recovery of the accident vehicle to the expertise and insurance-related matters, including the replacement car, to the complete repair. Let us take care of your claim as a professional. They already had enough trouble with the event. In our replacement car you can drive relaxed until the professional repair.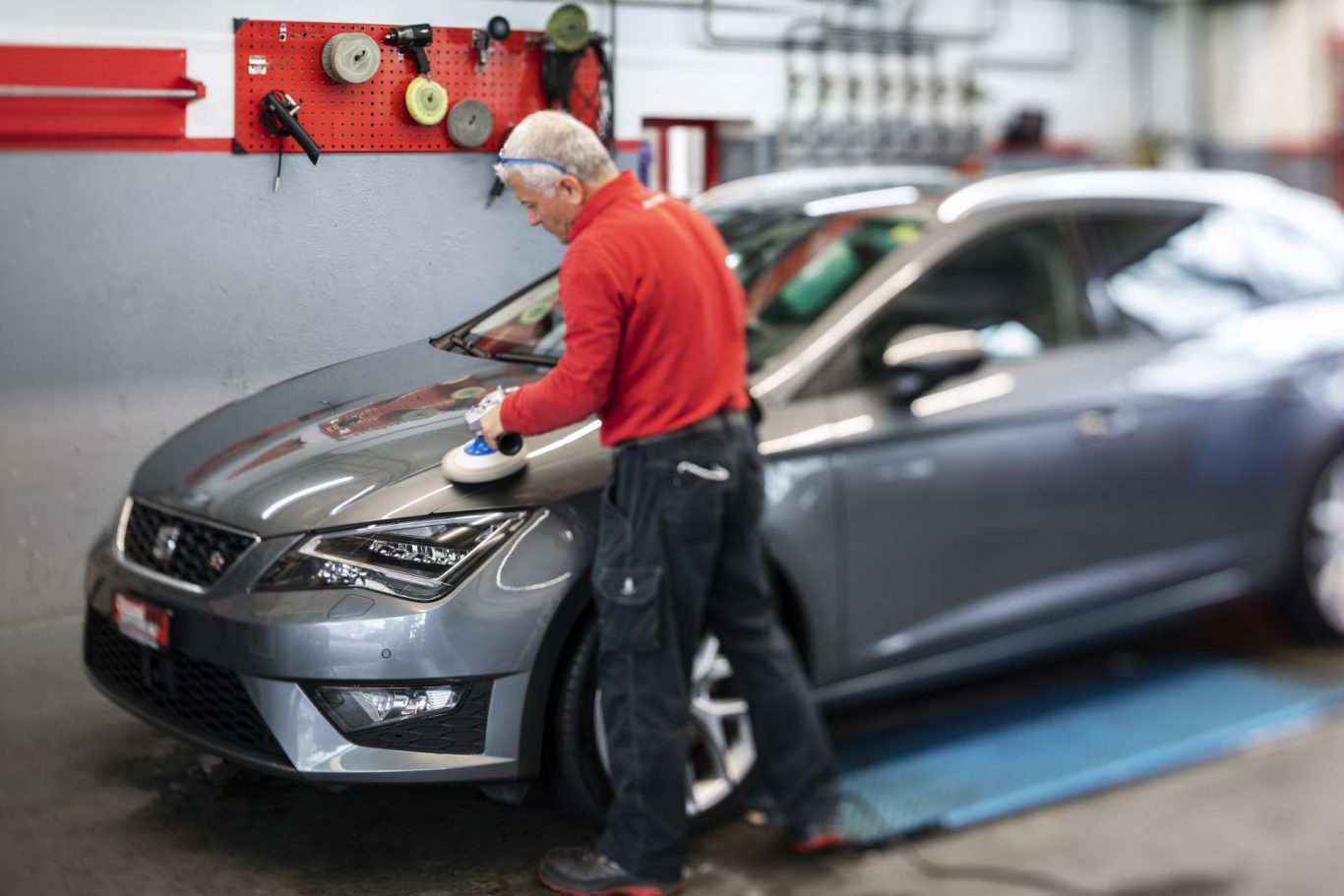 ---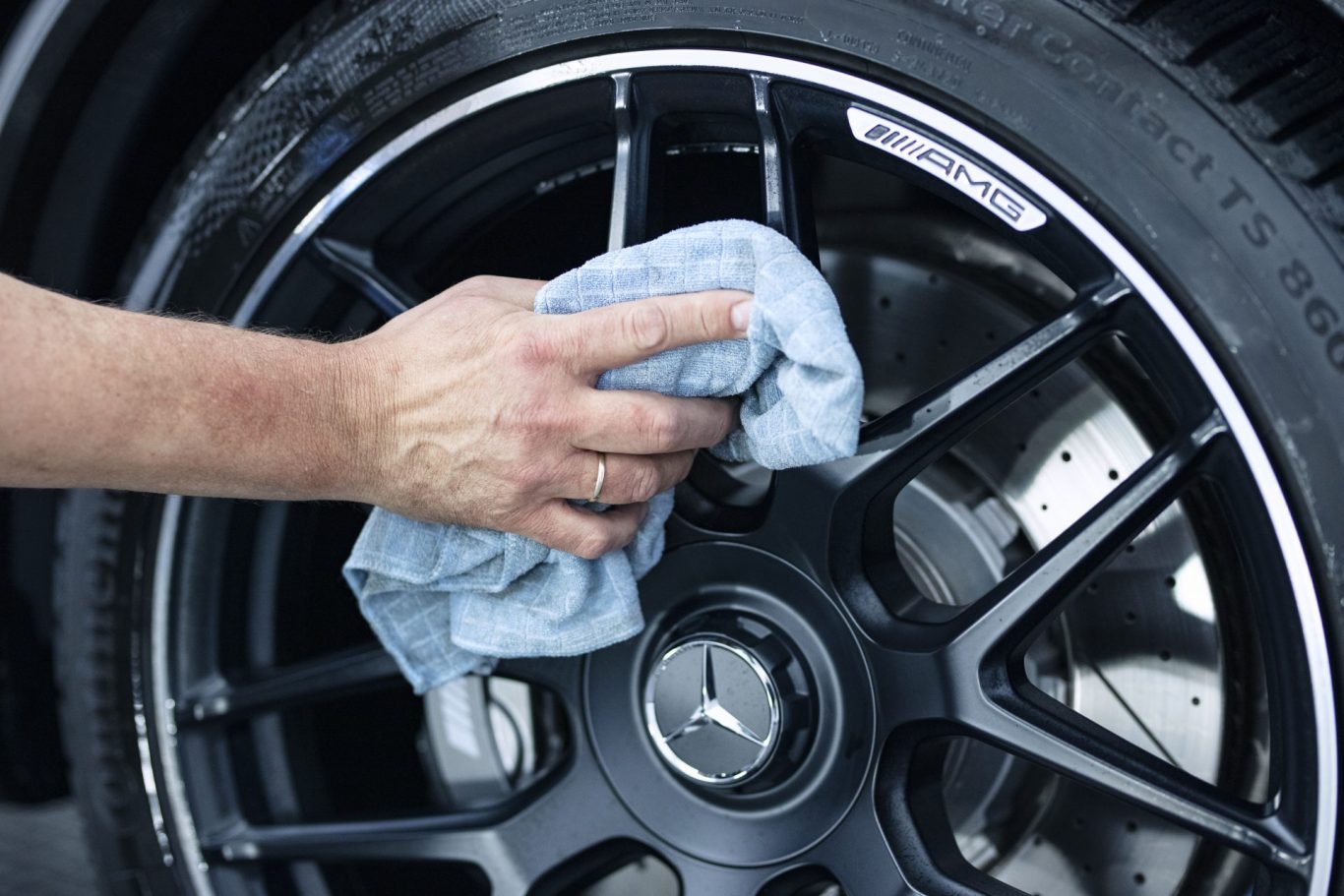 Accessories
Accessories for all car brands at a fixed price including assembly? You will find this in our online shop. Our specialists assemble professionally and thanks to our attractive prices you save even more money. Whether it's a DAB radio, Wi-Fi in the car, parking sensors, a reversing camera, heated seats, a trailer hitch, beautiful alloy wheels or just winter tires. In our online shop you will find the important accessories. If your desired accessories are not listed, ask our professionals. Our specialists will ensure that your installed accessories also comply with the Highway Code with the appropriate permits. Benefit from our attractive and transparent prices. We carry a wide range of items to personalize and enhance your vehicle. We install all these components in our workshop with professionally qualified employees. Quality tires to chassis components to the visual refinement of your vehicle, everything your heart desires is there.