Sponsoring
We are committed to culture and sport
Cars are close to our hearts. A life without mobility, be it for education, work or leisure activities, is unthinkable. We support companies and organizations in the cultural or sporting sector to make Switzerland a little more beautiful.
---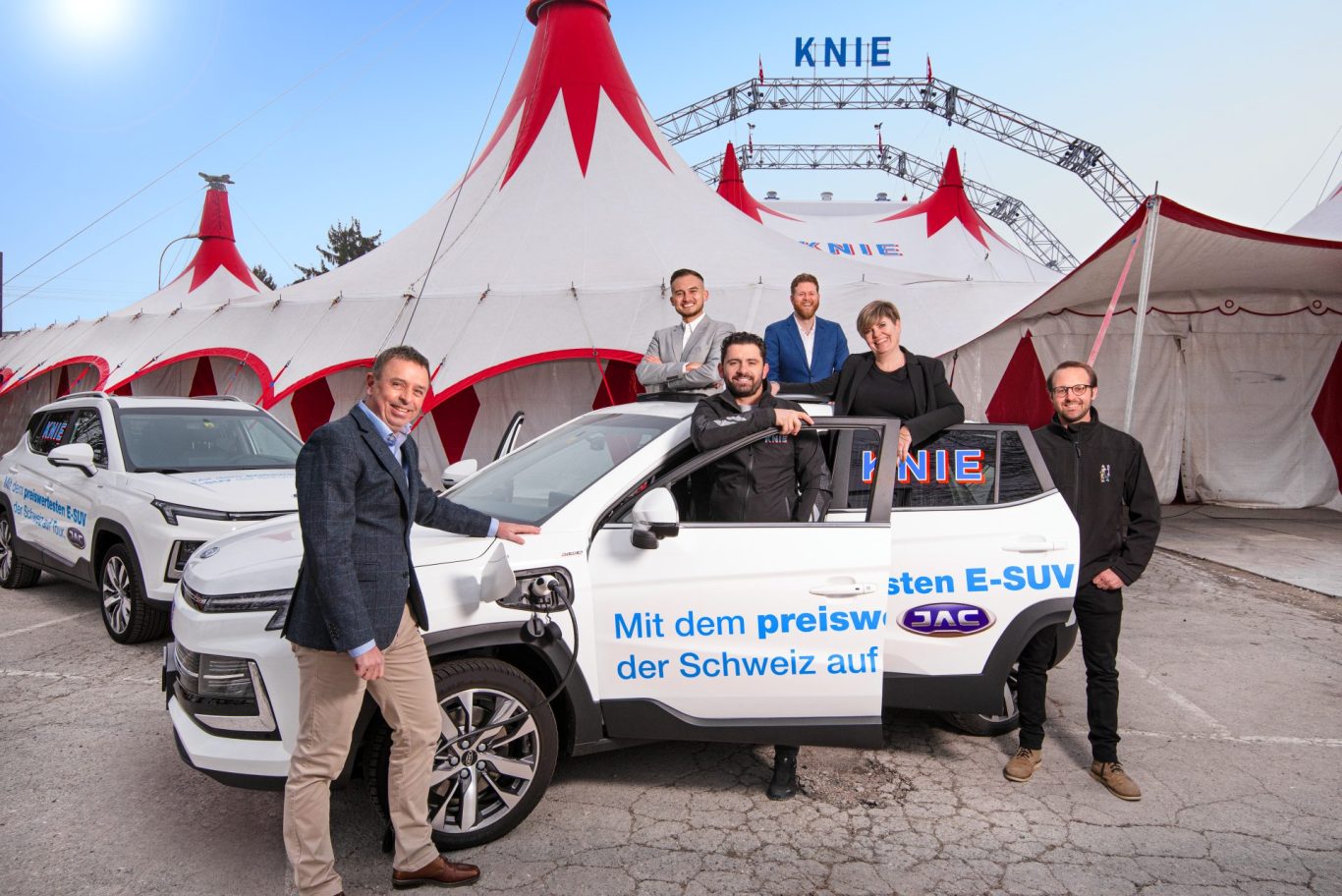 Partnership with Circus Knie
For some years now, the National Circus has also been on the road with vehicles from our company. The car subscription model is the optimal all-round carefree package for KNIE. Everything is included except for gasoline or electricity. If you want to learn more about the commitment and take part in competitions, follow Auto Kunz and JAC-Schweiz in the social media!

Picture (from left to right): Adrian Büchler, CEO Auto Kunz, Kevin Riemann, PM Auto Kunz, Maycol Errani, Technical Director Circus Knie, Kevin Baumann, PM Auto Kunz, Pia Hurni, Marketing Manager Auto Kunz, Randy Scheibli, Marketing Manager Circus Knie.
---
Schwimmclub Region Bremgarten (Regional Swimming Club)
Swimming has decisive advantages over other sports. First and foremost, it is a movement that is easy on the joints and can be performed at any age.
We support the Schwimmclub Region Bremgarten (Regional Swimming Club) in particular we are a partner of the legendary AUTO KUNZ Piranha Cup, which takes place at the beginning of September. Around 200 children and young people compete in over 770 individual starts in the breaststroke, backstroke, crawl and dolphin disciplines as well as in 23 relay competitions.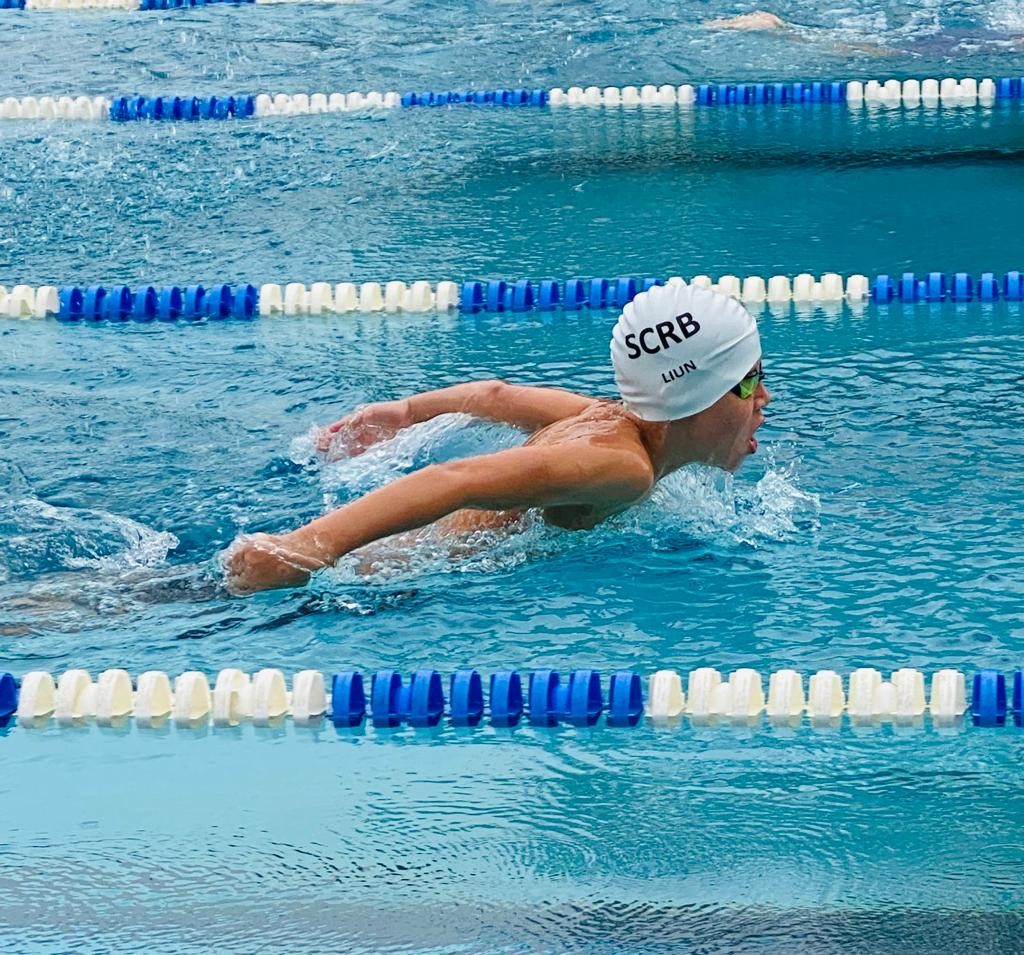 ---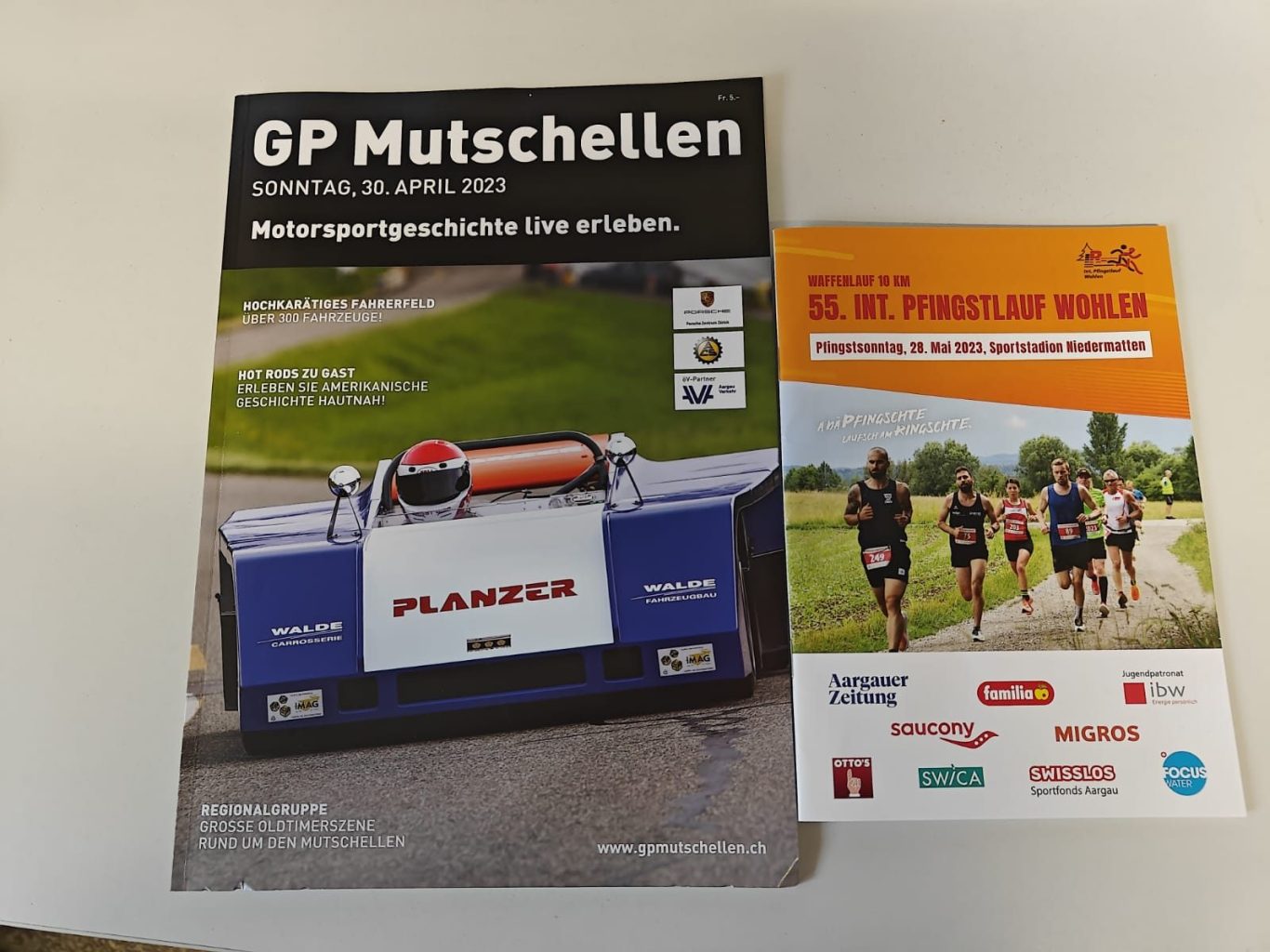 GP Mutschellen, "Pfingstlauf" Wohlen, FC Wohlen
On April 30, 2023, the traditional GP Mutschellen will take place. Cars of various categories will drive over the Mutschellen at a leisurely pace or at breakneck speed. We support the organizers with a small contribution in the program booklet.
At the end of May, Wohlen is full of sport. For runners, they fasten their sneakers for a 3.9 or 10 km route from Wohlen to Anglikon. We also support the "Pfingslauf" Run with a small contribution in the program booklet.
There will also be kicking, FC Wohlen will compete with our logo on the sponsored shirts and shoot the round into the square.
---
Do you want us to support your event or organization?
We are happy with our commitment at the national level. Locally, around Wohlen, we support you if you meet one or more of the following points:
– In the greater Wohlen area
– Teams with young people
– Cars are the focus Individuals have little chance of receiving support. Send your inquiry to marketing@autokunz.ch. We will review your request and let you know.