SWISS PACKAGE FOR NEW CARS
SWISS PACKAGE fOR NEW CARS
Top services for you
Top services for you and your new cars with the Swiss Package, Providing a wide variety of services.
When it comes to buying a new car, we offer an almost unbeatable all-round carefree package. On request also with try & buy in the Auto ABO & Public Transport, our innovative rental solutions.
Swiss Package
Download our brochure to learn more about this service (in German).
Swiss Package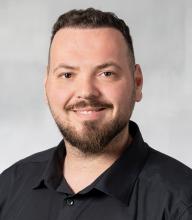 ---
Swiss or factory warranty up to 10 years
All new cars usually have factory warranty. We also offer tailor-made warranty extensions.
3 years free service (extension possible)
With every new car you benefit from our SwissPackage. This means 3 years or 30,000 km of free maintenance work including material, if you carry out the service with us. Fluids and additional work are excluded. If your dream car already has a free service package with a different duration and scope of services, these conditions will of course apply.
Right of return
If, despite a test drive, you no longer like the car, simply exchange it again! This is a risk-free purchase. Valid: 30 days, max. 2,000 km, deductible 3.9 %, only on stock vehicles.
Roadside assistance and accident assistance including TCS membership and mobility guarantee
Thanks to our professional roadside assistance, you will be helped 24 hours a day, 365 days a year within the shortest possible time. In 8 out of 10 cases, you can continue your journey directly. If not, we will organize your onward journey for you.
Official large-scale importer
With official permission from the Swiss Federal Office of Energy and with further approvals from the Federal Roads Office, the Canton of Aargau and as a member of the Swiss, European and intercontinental independent car trade association, we are an official large-scale importer of all car brands. With us you will find over 35 car brands.
Own workshop and accessories department
In our own specialized workshop, you can have maintenance and warranty work done for any vehicle. In our own accessories department, we refine your vehicle according to your wishes.
Desired orders from new car configurator, warehouse trolley and US import
The choice is yours: find a bargain in our warehouse or have your car assembled according to your wishes! This can also be done conveniently online with our new car configurator. You get the best price from 28 countries.
Trade-in and navigation guaranteed
We are happy to exchange your previous car, regardless of brand and age. The basis is the official valuation reports of Eurotax, the current market situation and the individual condition of your car. If your dream car does not have a factory navigation system, we will install a touchscreen navigation system in your car. Free of charge!
Favorable leasing and financing options
Whether in attractive rates or cash, we are happy to offer you your desired car. With or without deposit. We take care of the administration.
Guaranteed accident-free
Our vehicles are all accident-free, according to the guidelines of the VFAS. We only sell repaired accident cars to car dealers.