From administrative process up to the handover of the keys
Import Services
Car import, services and CO2 exchange
Import of new and used cars
We import new and used cars from all over Europe, the USA and other countries. We import the vehicles for our resale and also as a service for you. Of course, we also take care of the transport and all formalities. As a direct importer of many different brands, we have extensive experience in car import, an outstanding network and are always up to date with the latest knowledge of legislation and regulations.
Impatient? Choose your car from our stock. If your dream vehicle is abroad, we will be happy to help you with the import process.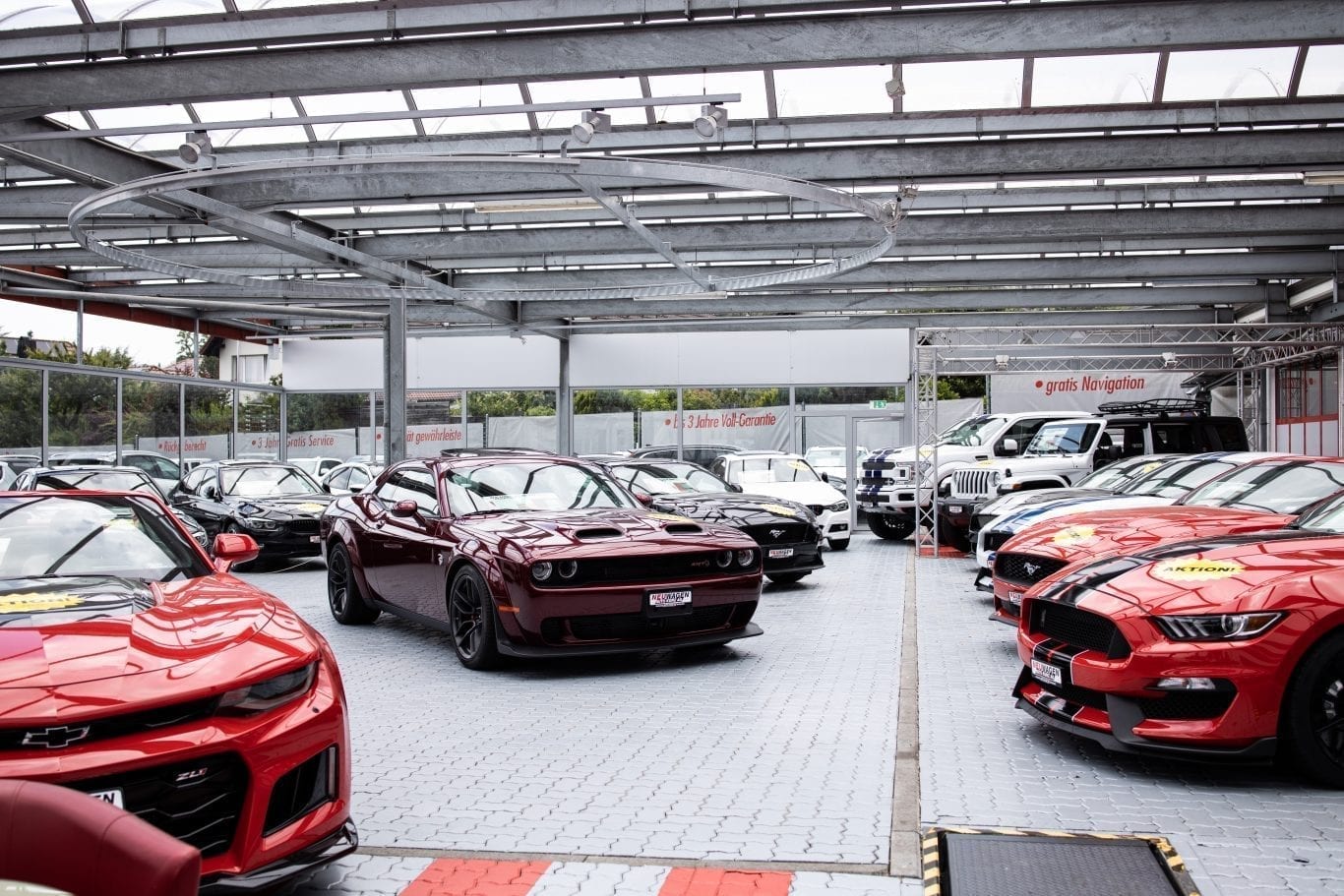 ---
Do you want to import a vehicle but do not want to worry about the formalities, transport, customs and registration?
We import your dream car for you!
Benefit from our comprehensive know-how in all areas of car import. From transport to customs clearance and taxation to the inspection at the road traffic office, we offer you all services. And you may benefit from our own CO2 exchange!
The import of your dream car starts with the planning and is completed with the handover of the keys.
We contact the seller and organize the export documents. For the transport, we rely on renowned logistics and insurance partners. Upon arrival in Switzerland, we take care of the administrative procedures relating to customs clearance, VAT and, if necessary, CO2 accounting.
We prepare your car for the road traffic inspection and redeem it with the proof of insurance.
Own CO2 exchange
Trust in us, we take care of the correct billing on the CO2 exchange for new vehicles.
Homologation
Vehicles without CoC (Certificate of Conformity) must be homologated in Switzerland before registration. We know the regulations and legislation and homologate your vehicle so that it can be registered in Switzerland.
We import your vehicle!
For non-professionals, vehicle import is complex and can quickly become a nightmare. We know the challenges of car import and registration and we are happy to relieve you in this regard.
Costs for vehicle import
Based on the net selling price of the vehicle, the costs apply: customs duties, 4% automobile tax and 7.7% VAT. In addition, there are costs for transport, technical inspection (MFK) and demonstration.
For vehicles that are younger than 6 months from first registration, there are still fees for CO2 processing (except for plug-in hybrids and electric vehicles). We charge our lump sum expenses with CHF 2'000.- to 7'000.-, depending on the expenditure.
Fill out a mountain of forms yourself – or leave them to us? Call us at +41 56 622 13 43.