Auto Kunz AG – introducing our company
Over 500 cars of all brands
at the lowest prices in Switzerland!
With an extensive range of over 500 new and used cars of all standard makes, Auto Kunz AG is one of the largest independent car importers in Switzerland. Auto Kunz AG has always set itself apart through its distinct customer focus, its unique selection of car makes, after-sales service for all car makes and the best prices in Switzerland.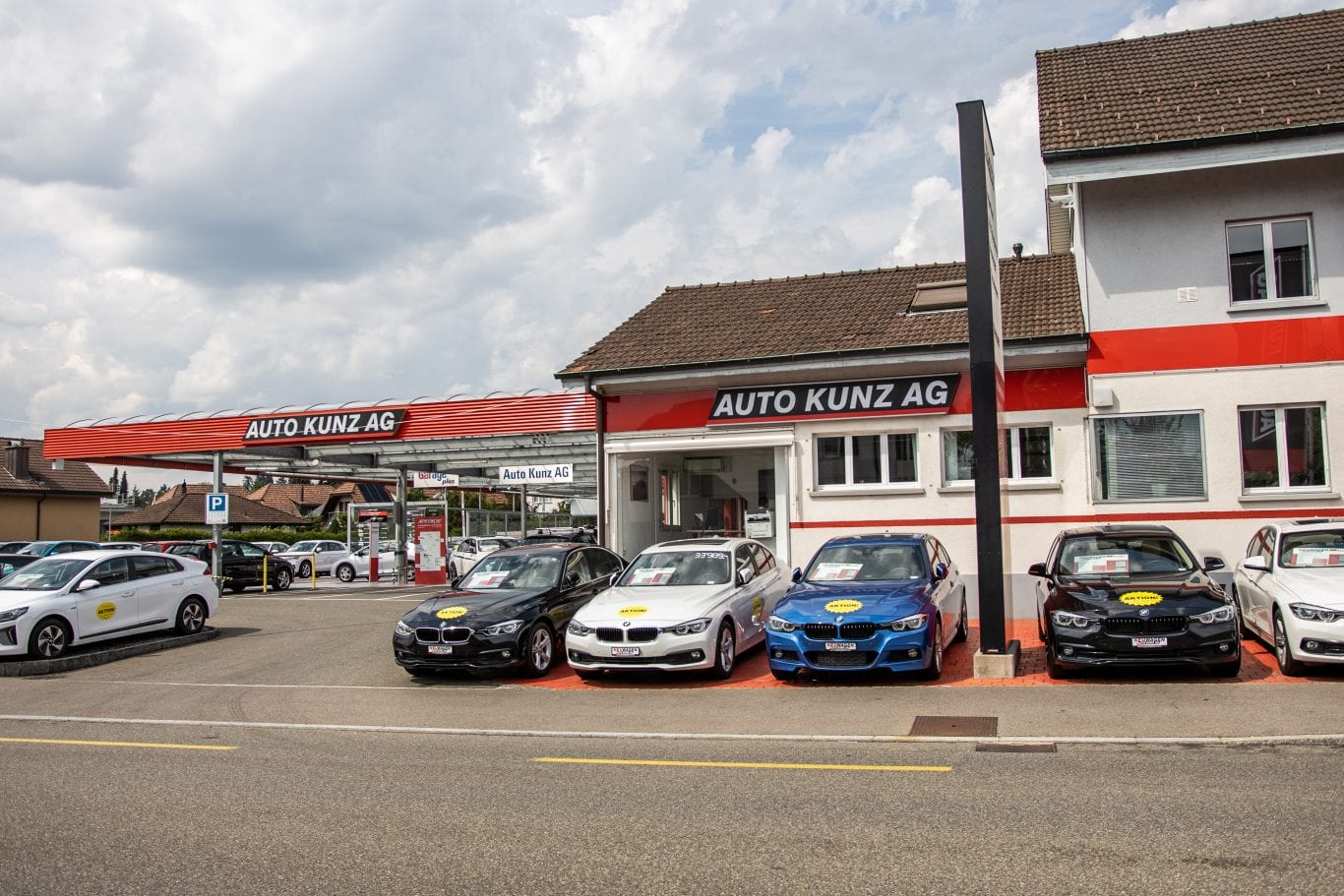 ---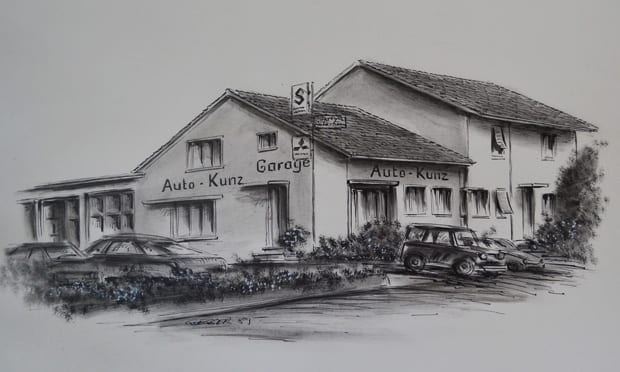 Auto Kunz – making history since 1967
Our company is proud of more than 50 years of success. Auto Kunz AG was established in 1967 by Theo and Ursula Kunz and has become one of the largest independent car importers in Switzerland. More than 50 employees provide a highly reliable service. As a pioneer of direct and parallel imports, our company has contributed to the demise of import cartels and high prices.
---
The Team
Well over 50 car professionals are at your side. Specialists in all fields: sales consultants, import specialists, buyers, car mechanics, electricians, retailers, diagnosticians, commercial employees and many other specialists offer a pool of expertise virtually unrivalled in other companies.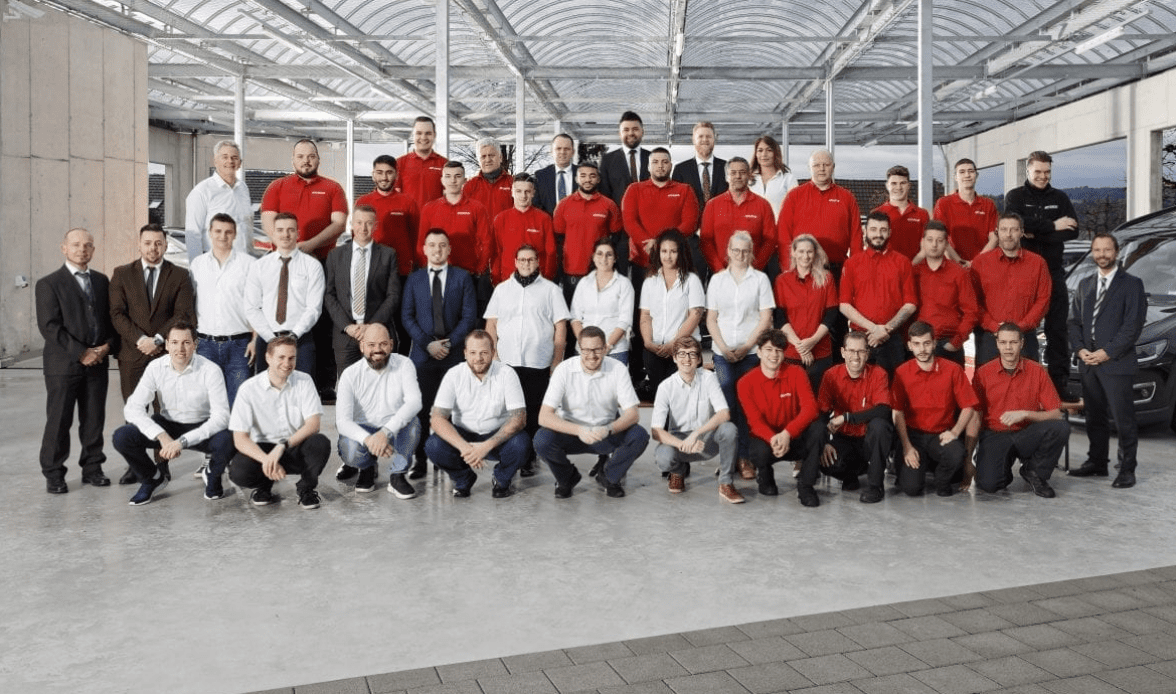 ---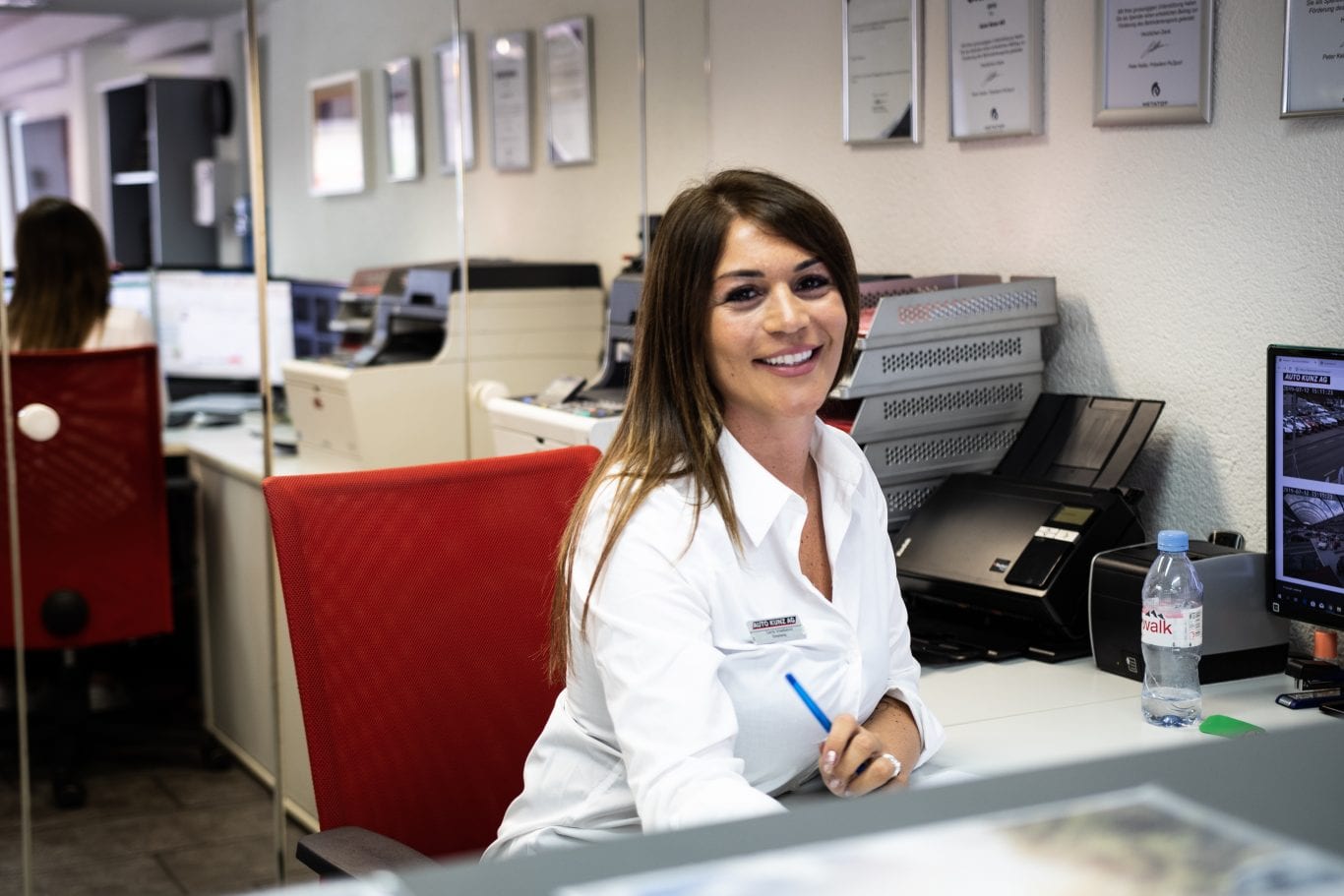 Contact
Auto Kunz AG can be found in Wohlen in various locations. The main building is at Bremgarterstrasse 75 and in a very short walking distance also the other locations Bremgarterstrasse 36, 38, 44, 54, 75 and 105. We offer the visitor about 12'000 square meters exhibition our variety of new cars and second-hand cars. The cars can be found customer friendly sorted by category. For example, all SUVs at Bremgartenstrasse 75, all US Muscel cars at Bremgartenstrass 38, etc., are simply very concise.
---
Jobs
Are you looking for a great job? Auto Kunz AG creates jobs. We are proud of our employees! In addition to careful training, we attach great importance to the constant promotion and training of each individual. A secure job is important to us too. Never had the car to break down Kunz in its history. On the contrary, every year is expanded.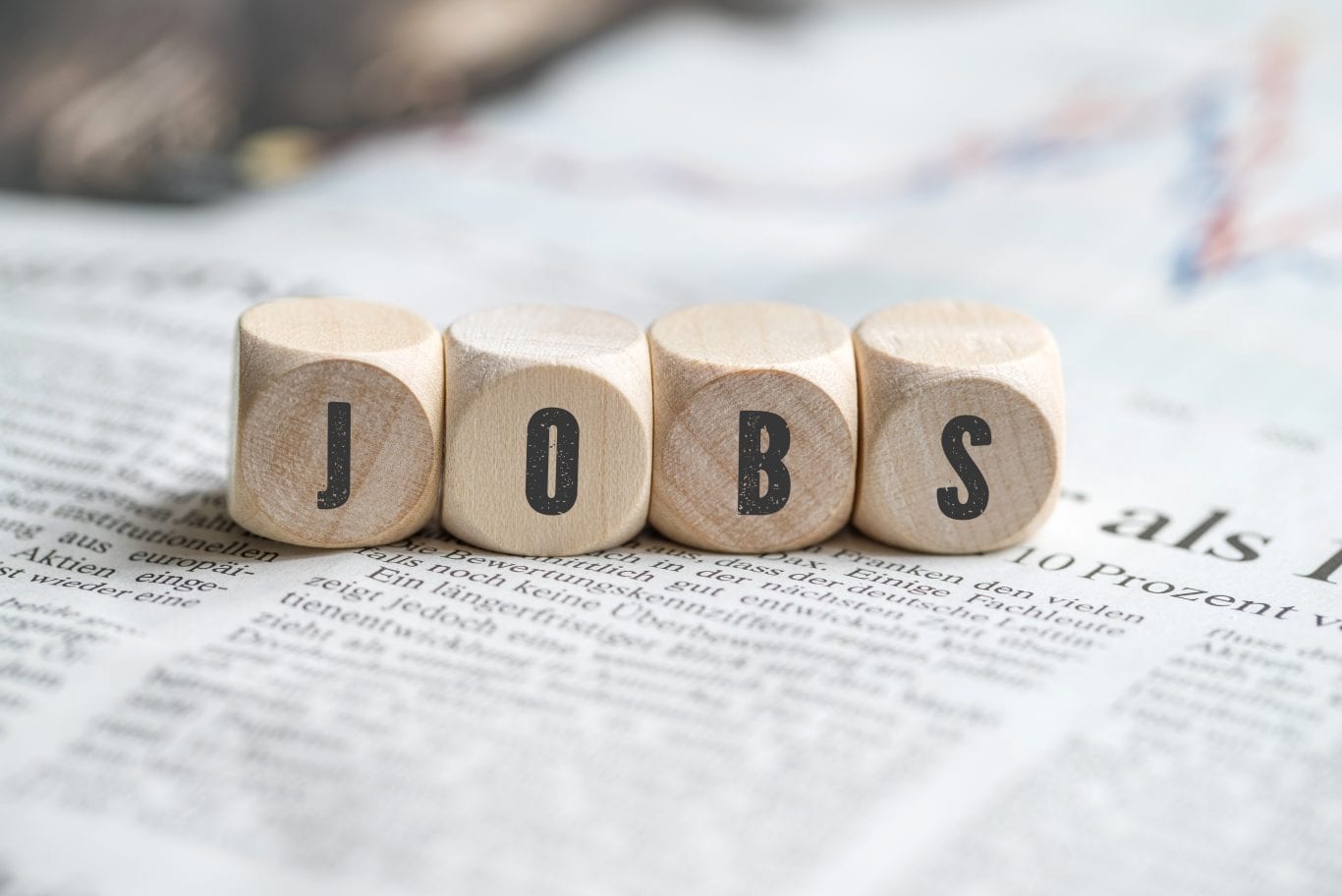 ---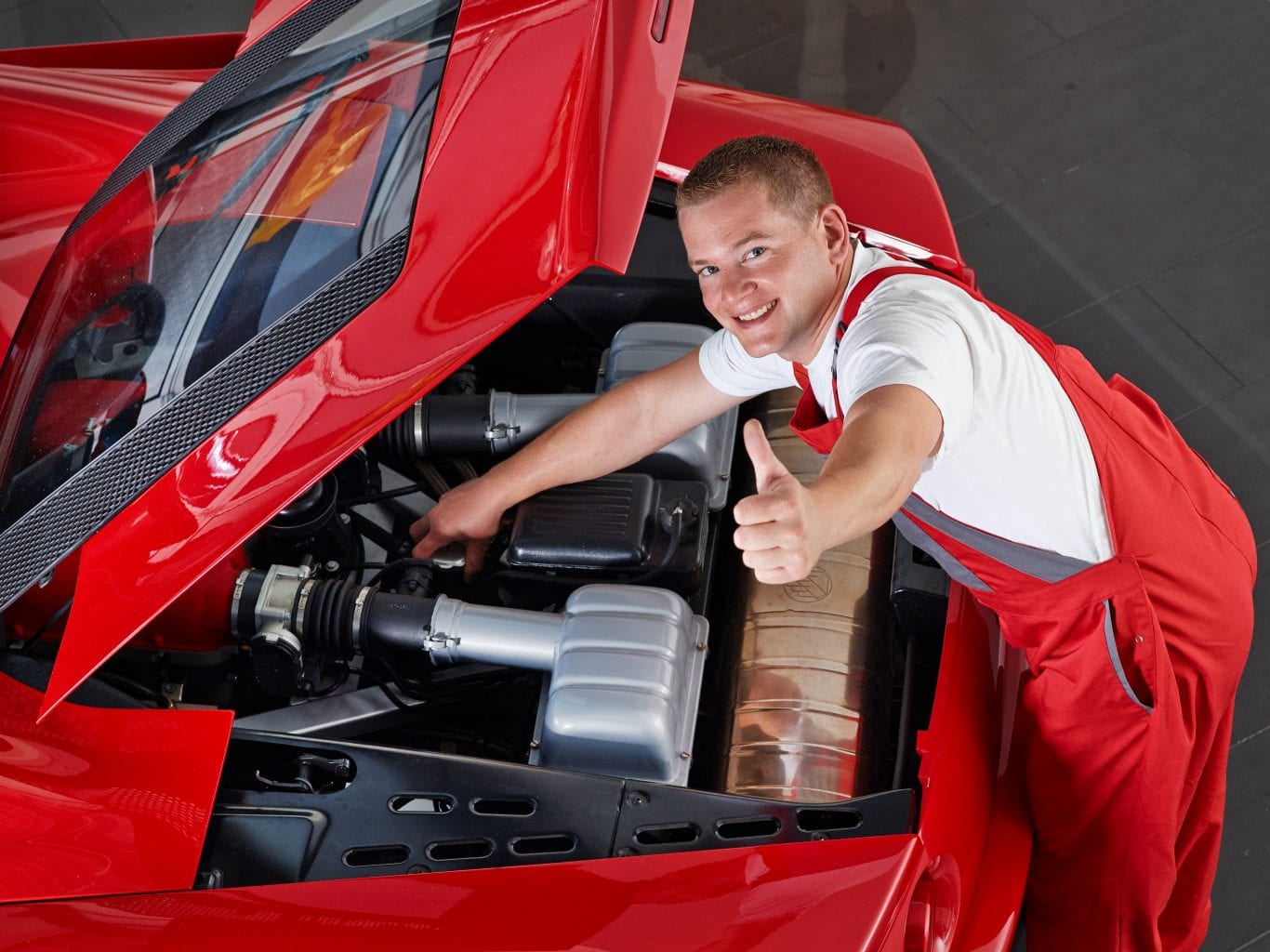 Apprenticeship
As a reliable and secure employer, we have been creating jobs and apprenticeships since the company was founded. Every year we train between 6 and 9 apprentices. Are you looking for an apprenticeship? Inform yourself here about our open apprenticeship!
---
Partners
Auto Kunz AG is proud to have professional partners at its side: manufacturers, financing partners, insurance companies and many others. Collaborating in an atmosphere of trust, many of our partners have been with us for decades. .

---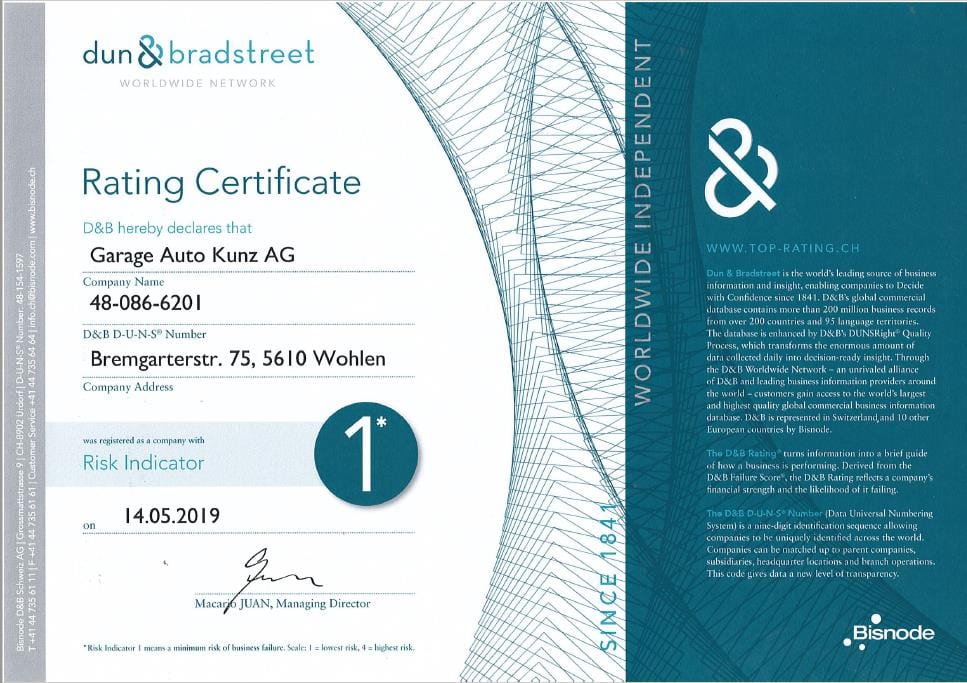 Awards
None other than the world's largest rating agency has already awarded our company the top rating certificate on a number of occasions. As a rule, of the 5'000 garages in Switzerland, only 2-3 receive this award. This is something we are truly proud of. For you this award is a sign of dependability, quality and continuity. The award is issued by the rating agency Bisnode Dun & Bradstreet.