CO2 EXCHANGE AND IMPORT
Buy and sell CO2
The CO2 Act has been in force in Switzerland since 1 July 2012. For new cars, a CO2 penalty is due, which can amount to up to CHF 30,000, depending on CO2 emissions. Thanks to our service and experience, you can save up to several thousand francs when buying a new car. Call us at +41 56 622 13 43 and let us advise you!
C02 taxes can make cars considerably more expensive. The federal government wants to steer customers on cars with low C02 emissions. New cars are generally subject to C02, second-hand cars are not taxable.
In order to carry out a quick cost calculation, our CO2 exchange offers a free CO2 tax calculator.
CO2 Börse Kontakt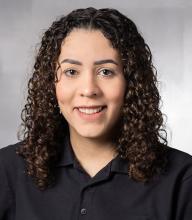 Alessia Matarazzo Disponentin

---
Calculate calculation tool for small importers of passenger cars here
---
What is the CO2 tax when importing a car into Switzerland?
When a new vehicle is imported into Switzerland, the CO2 tax applies.
Which vehicles are affected by the CO2 tax?
The CO2 Ordinance only applies to vehicles that have not been registered abroad for more than 6 months. The decisive factor is the time span between the first registration abroad and the Swiss customs stamp.
How is the CO2 tax calculated?
For the calculation of the CO2 charge, the vehicle information from the EC Declaration of Conformity (CoC) is required. The vehicle document shows the actual mass (weight) and the combined CO2 emissions. This information forms the basis for calculation and is now set in relation to the CO2 target value. The CO2 target consists of the average weight of all new vehicles from the previous year and CO2 emissions of 95 grams. Since 2022, there are no longer any CO2 special targets for small and niche manufacturers.
How do you handle the CO2 tax?
For the processing of the CO2 fee we need the following documents:
Test report form. 13.20 A, which you receive from Swiss customs
COC (Certificate of Conformity) / (EWG Übereinstimmungsbescheinigung)
You can send us the documents by post or submit them directly to us on site. The processing time usually takes between 3 to 5 working days.
CO2 Act / CO2 Exchange
Our C02 exchange trades C02. We buy C02 from private customers. This must be done before the first placing on the market . Due to the market situation, the price is set on a daily basis, just like on a stock exchange. So you get cash for your car, which falls below the C02 limit.
We also buy C02 from large-scale importers at daily prices. For major customers, we offer comprehensive services so that the C02 trade runs smoothly. In return, we sell through our C02 exchange C02. This is to compensate for excess C02.
The federal government wanted to allow this sensible, market-based use of a C02 stock exchange in its legislation. We thus provide an important economic order via our C02 stock exchange.
The complexity of the entire C02 law, its regulation and the explanations and practice are available from our specialists. We can claim to have leading know-how in Switzerland in the field of C02 trading, C02 law and C02 stock exchange.
Learn more about the CO2 Act and our CO2 exchange, with which you can save taxes as a small importer. You can find out more on the website of the Swiss Federal Office of Energy.
For further information , please do not hesitate to contact us by phone on 056 619 70 71 or via our contact form.